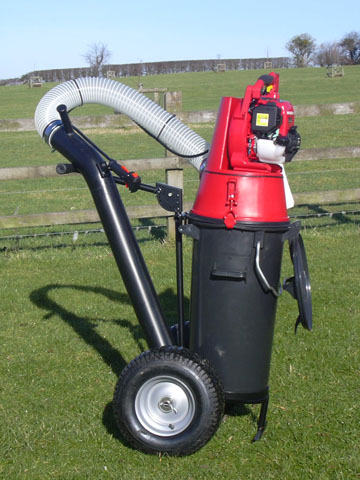 A good all-round paddock cleaner
The PC50 is a good all-rounder - easy to use and easy to store. It can be used in stables and around small yards, picking up wet or dry waste from any source and in any conditions, ie. wet poo from long grass, dry poo from wet grass etc.
A small bag on the side of the engine catches any fine particles which may be emitted from the fan.
This model has the On/Off Switch and Throttle Control on the Pick-Up Tool making it easy for you to control the power by increasing or decreasing the 'revs'.
A full service of the engine can be carried out by any garden machinery dealer, preferably Honda™ or even yourself - we can supply all spare parts and can normally dispatch same day.
Regular efficient 'quick' poo picks allow you more time to enjoy your animals.
The poo is collected in the black bin and this can be lifted off and tipped easily into either a muck trailer, muck heap or even bagged up for your own use or for re-sale.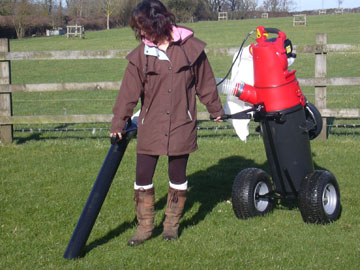 The most compact trolley mounted paddock vac available, designed for towing by hand and powered by a Honda™ petrol engine.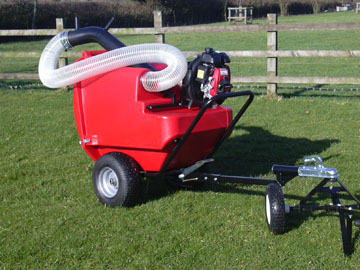 With a 360 litre capacity bin, this is the most popular towable paddock cleaner model but it can also be pulled by hand or a vehicle with a trailer dolly.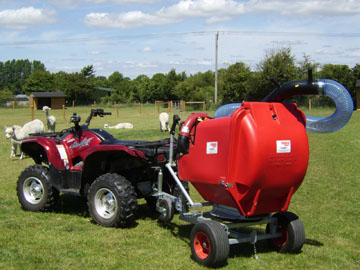 Similar to the PC500 Plus paddock vacuum with the added advantage of a 360° swivel body.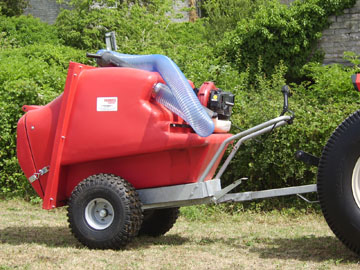 This extremely robust Trafalgar model is the largest paddock vacuum available with a 720 litre capacity.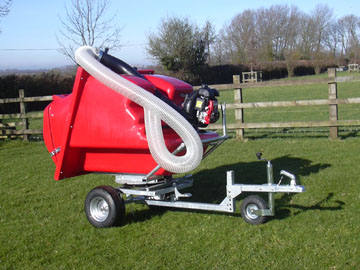 The same size as the PC1000 vac but with the added advantage of a 360° swivel body.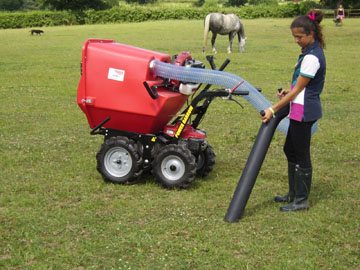 This 340 litre capacity paddock cleaner model is a 4-wheel drive self propelled machine allowing you to use this vac without a towing vehicle.